Bismillahir Rahmanir Rahim
Home
Photo of Noakhali, Bangladesh
Noakhali.xyz
Photo of Noakhali. Noakhali is a district of Bangladesh. It is under the Chittagong Division. Maijdee court is the City town of Noakhali district.


Welcome to all types of Photo / image, photo of Noakhali, Noakhali district and upazila of Bangladesh

Do you want to buy a cheap domain?
It's price only $1.00 for 1 year. You can purchase name.xyz domain within September 18, 2015.






Do you want to exchange your e-currency?
You can exchange your ecurrency automatically from Perfect Money to OK Pay, Bitcoin, Payeer etc.






Payza (formerly AlertPay) is an e-currency account wallet to send and receive money in the world. Register here:




Do you want to earn money by clicking website? If so, you can register here and then login your account and then click View Advertisement and then click RED button then display the website after then your account will be credited $0.001 per ad.




Do you want to earn money by typing captcha? If so, Register here and then making money:

Earn Money by Typing


Free Hosting


Shorten Urls, Get Money:


List of Upazila in Noakhali district: Noakhali Sadar , Kabirhat , Companiganj , Begumganj , Chatkhil , Sonaimuri , Subarnachar , Senbag , Hatiya



List of information of Feni district, Comilla district and Rajshahi district:
Feni , Comilla , Rajshahi



Important Image link of Noakhali district: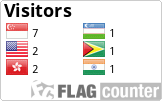 Contact Us:

Noakhali
Bangladesh
Noakhali.xyz Facebook page